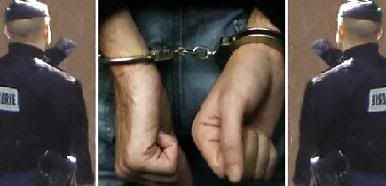 The journalist was ordered to get dressed and transported to Raincy police station, located near his home. He was informed that he had been arrested in connection with libel cases brought by Xavier Niel, founder of the internet company Free, in relation to articles written by Renaud Lecadre. These articles appeared in both Libération and the paper's web site.
Vittorio de Filippis was managing editor of Libération in 2006 when the Renaud Lecadre articles were published.
It appears investigating magistrate Muriel Josie issued the arrest warrant for de Filippis because she believed he had ignored her mailed summons. This was an extreme move. De Filippis' lawyers were apprised of the details of the case. Their numbers are listed in the phone directory, as is the number of Vittorio de Filippis.
After being handcuffed de Filippis was transported to the main courthouse in the center of Paris. He was forced to strip and subjected to a humiliating body search before being locked in a cell. The following morning at around 10 AM, he was again forced to undress and once again subjected to a body search. This apparently occurred because Josie insisted that police follow procedure to the letter.
Following this treatment, he was taken to Josie's office. She refused his request to call his lawyers, and as a consequence, de Filippis refused to answer any of her questions. Josie formally notified de Filippis that he was being investigated in a libel case and he was released onto the sidewalk at the front of the court.
Libération - a left-wing daily - has been a strong critic of president Sarkozy. The extensive powers of French police under Sarkozy's law-and-order initiatives allow much leeway when it comes to the treatment of alleged suspects. It appears to be no coincidence that de Filippis was singled out for extraordinary treatment over a two-year old libel case that may draw a fine, but certainly not a prison sentence.
There is little doubt that these proceedings were designed to humiliate and 'punish' de Filippis. The police conduct under these circumstances was outrageous and has caused an outcry from those who believe that freedom of expression in France is under threat.
Reporters Without Borders
:
We are outraged by the unacceptable methods used against Vittorio de Filippis and their humiliating nature. Such a thing has never been heard of in France. To treat a journalist like a criminal and to resort to practices such as body searches is not only shocking but unworthy of French justice.