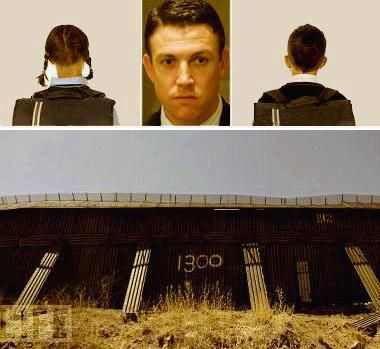 Rep.
Duncan D. Hunter
(R-CA) has high praise for the draconian
Arizona immigration bill
signed into law last week by Gov. Jan Brewer. Hunter calls it a " fantastic starting point."
At a tea party rally in Ramona the Republican congressman was asked if he backed deporting natural-born American citizens who are the children of illegal immigrants.
Hunter's reply: "I would have to say, yes." He added: "And we're not being mean. We're just saying it takes more than walking across the border to become an American citizen... It's what's in our souls."
Not being mean? How about being against Constitutional provisions? The
14th amendment
to the US Constitution guarantees citizenship to all persons born in the United States. It's instructive how US conservatives hold up the Constitution when it suits them but play down provisions that don't fit in with their agenda.
The number of undocumented workers in the US has a great deal to do with the willingness, even eagerness of a percentage of American employers to find employees willing to do work the average American won't touch. Many of the undocumented take personal risks to seek greater opportunity and spend their lives in the shadow while contributing to the American economy.
Hunter's comments are in line with his overall position on this issue - supportive of a House Bill that calls for the elimination of automatic birthright citizenship for children born to undocumented parents.