The German graffiti artist
Loomit
has been working in India under the aegis of the year of "Germany in India." Graffiti artists Zebster, Tasso and Wok have also been involved with the project.
Here's part of the statement put out by Infinite Opportunities that describes some of the aims of "Germany and India 2011-2012":
Eligible projects have to be in accordance with the overall theme and focus of "Germany and India 2011-2012: Infinite Opportunities". The project should be relevant to both Germany and India and fall under the thematic focus of "StadtRäume — CitySpaces", which addresses relevant transformation processes in India and the various challenges regarding rapid urban development.
Loomit has been working in Delhi. One of his projects took him to the Malviya Nagar area. Below are some examples of his work in India.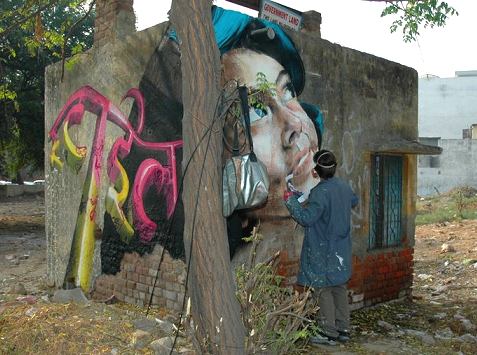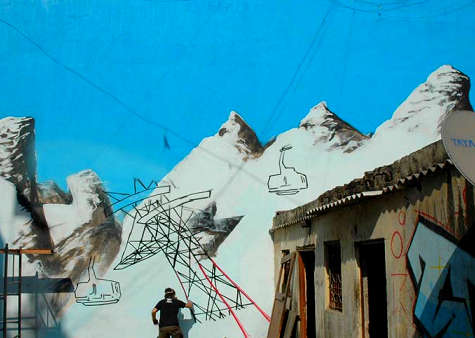 Check out the video beneath of a collaborative musical event featuring German percussionist and drummer
Christoph Haberer
and Indian percussionist
Sivamani.