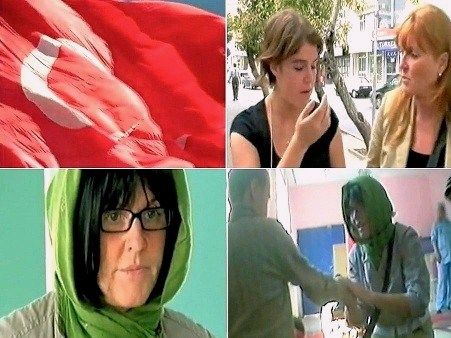 The Duchess of York
aka Fergie has
been charged by a Turkish court
in connection with an ITV documentary she participated in that investigated conditions in Turkish orphanages.
She has been charged with breaching Turkey's laws by acquiring secret undercover footage and of violating the privacy of five children. In the case of a conviction the charges carry a maximum jail term of more than 22-years. A British interior ministry source says there is no prospect of her being extradited to face the charges.
The Duchess was accompanied by her daughter Eugenie during the trip.
While making the documentary Fergie posed as a potential charitable donor and when the occasion required disguised her appearance with a wig and large headscarf. She kept her royal status under wraps going by only the name "Sarah".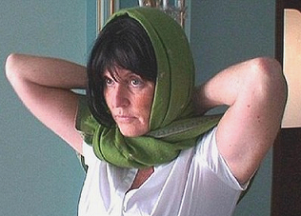 The documentary
Duchess and Daughters: Their Secret Mission
was broadcast on the UK's ITV show, Tonight, in November 2008. Disturbing scenes showing disabled children provoked an angry reaction from Turkish authorities. The Duchess was accused of smearing Turkey. This is a country where there is an actual law against insulting Turkishness.
Article 301 of the penal code
makes it illegal to insult Turkey, the Turkish ethnicity, or Turkish government institutions.
The Duchess who claims she is "apolitical" said she undertook the project "as a mom" and a human rights activist for children - but since we're talking about the notorious Fergie some skepticism has been expressed about her motivations.
Fergie has been known to do a number of newsworthy things over the years that have left people scratching their heads. All the way from being photographed having her toes sucked by "financial adviser" John Bryan... to being caught in a sting operation trying
to sell access to her husband
, the Duke of York, for $500,000.
It could be argued that Fergie's royal status brought a celebrity angle into play and so helped highlight a human rights issue. If the documentary has helped spur reform then so much the better. However Turkish authorities may not have seen it quite like that. They are no doubt aware of Fergie's reputation and being "outed" by someone who has spent much of her adult life being outed mightn't have gone over too well. Also it isn't as though the situation facing children in care in the UK is beyond reproach.
Some Turkish politicians take the view that the undercover documentary was an effort to hurt the country's chances of joining the EU. The minister responsible for child protections,
Nimet Cubukcu
, said it was known that Fergie was opposed to Turkey's EU ambitions. Turkish Foreign minister,
Ali Babican
, has also been critical saying the documentary involved " a breach of privacy".
There is little argument that there are
human rights issues in Turkey
that need to be addressed. As far back as 2005,
Mental Disability Rights International
(MDRI) released a report -
Behind Closed Doors: Human Rights Abuses in Psychiatric Facilities, Orphanages and Rehabilitation Centers of Turkey.
In response to the criticism in the report Turkey's largest psychiatric hospital, the Bakırköy state hospital in Istanbul, abolished the use of "unmodified"
ECT procedures.
To what extent Fergie's undercover op has helped the larger cause of bettering the lot of kids in care is hard to gauge. One thing you have to say for her though... unlike many royals who have most in common with Madam Tussaud's lookalikes, Fergie isn't afraid to give it a go.